Her vocal style transports me to the backwoods of Kentucky or West Virginia, delivered fresh and uninhibited, while the live in the studio instrumentation is strictly down home, laid back bluegrass. The songs are backed up by local players Bob Eakle (mandolin and dobro), Lisa Eakle (banjo), with Jessica Cooper on violin, and yours truly adding some overdubs on fiddle, viola, mandola, harmonica, and electric bass.
The basic tracks were recorded by live sound engineer, Chris Bollman, at the unique public recording studio located in the Mesa County Public Library in Junction. I was pleased to be able to mix and master the tracks and produce the final CD. Hidden Canyon is available directly from Tammie, but if you are unable to catch her performances in the area, you can
contact Barn Jazz
and we can arrange for you to get a copy.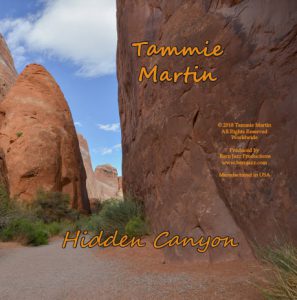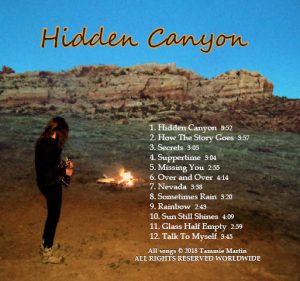 Just completed a new CD for Grand Junction singer/songwriter Tammie Martin, titled Hidden Canyon (samples below). Tammie's original songs are evocative of the mysterious expanses and loneliness of the red canyon country around Moab and points east and west.